Managing Culture Like a Product
June 14th, 2013 | by fbadmin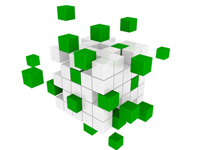 At Rubicon Project, we manage culture like a product. We have a Culture Product Manager whose sole job is to manage our most important product, culture. And we have a simple formula – great people build great products, and great products attract great customers.
It all starts with people.
Managing culture like a product takes a lot of discipline. We have a roadmap for it; we measure it; and we're constantly trying to innovate on it, manage a budget and ROI (Return On Investment) for it, and report on it, just like any other product.
Check out our Culture Product page here.